Using our playout services means your channel will be delivered to your target audience in
as short a time as possible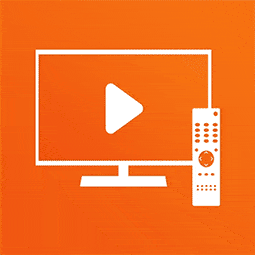 Ranging from a single to multichannel, single language to multi-lingual, thematic to sports and from peer-to-peer to multi-platform distribution, ODMedia provides tailor-made, 24/7 managed linear playout and distribution services.
Content Management
With the inhouse developed ODArrange content management system, ODMedia offers a unique proposition for your channel. Not only is OD Arrange designed to validate and enrich your supplied playout schedules against your specifications, but does it also provide ODMedia's clients the capability to schedule their channel, either manual, or automatically based on pre-defined scheduling rules and available content. An ideal solution for thematic and music channels.
Asset Management
OD Arrange works alongside the ODMedia asset management system, ensuring all content is available in time for broadcast. Content is either retrieved from the client's archive or received via all industry-standard file transfer services, after which the content is validated and made available to the playout. ODMedia can also provide archiving services for this content, as well as repurposing the content for replay, VoD and social media.
Playout
The ODMedia playout supports all standard video formats, ranging from SD to UHD, supports all different framerates, and adheres to all industry-standard audio formats and subtitles. Want to simulcast your channel to multiple platforms in varied formats, while inserting unique advanced graphics and metadata on each feed? The ODMedia playout provides these options, as well as insertion of unique advertisement triggers on each output.
Distribution
The ODMedia playout delivers the playout signal in any format ranging from HDSDI to any streaming format. This can be routed from one of our European Datacentres or, via our centrally managed distributed playout solution, to any teleport location worldwide.